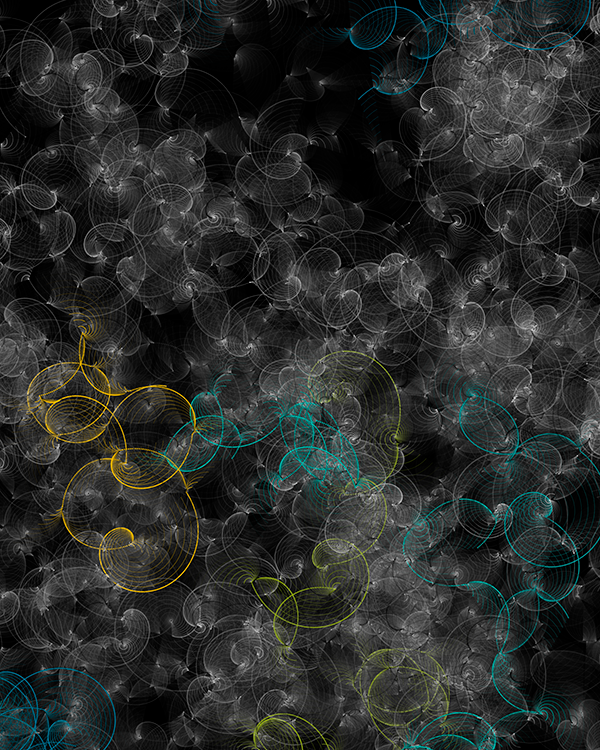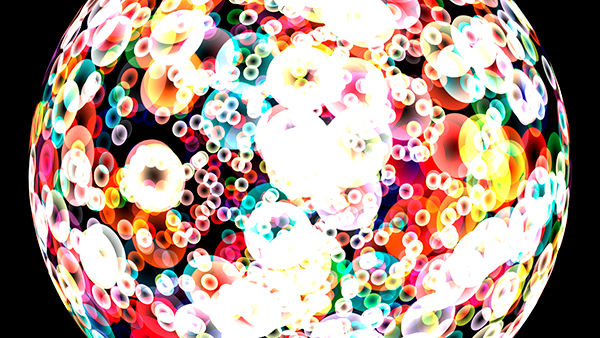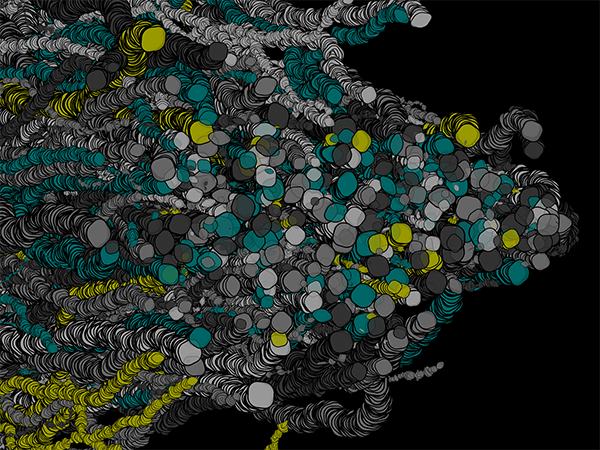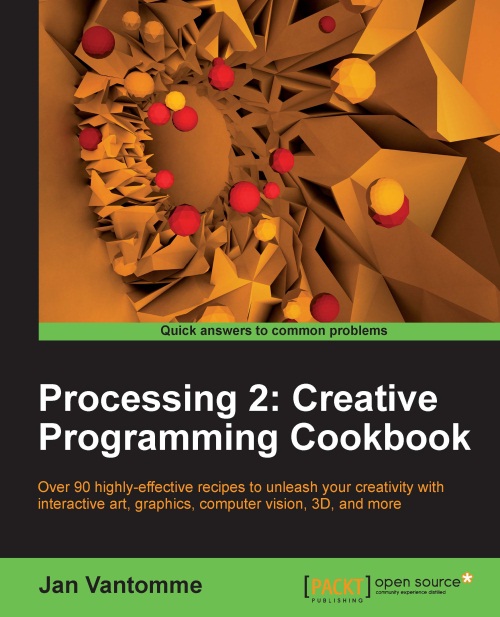 Processing is a programming language to quickly sketch ideas and create prototypes by writing code. The language was designed with teaching in mind, and makes it easy for people to learn the basics of graphics programming an human-computer interaction.
who is this workshop for?
This workshop is primarily aimed at artists and graphic designers who want to learn the basics of code to explore visual concepts in a new way.
No previous programming experience is required.
All of our workshops can be tailored to your needs. You can hire us to teach an intensive one-day workshop, or a workshop spanning multiple days so participants can work on their own projects and get personal coaching. Each workshop can be tailored to the needs of the participants.
This workshop is ideal for groups of 6 to 12 people.
topics
A brief history about generative art
The basics of the Processing programming language
Export your generative work as images, PDF files or video
Webcam Interaction
Interactive visuals
Generative typography
Audio visualisation
Workshop Instructor
Jan Vantomme is a Ghent based artist and computational designer. His work merges art, technology and design, and covers multiple creative disciplines including interactive installations, video art, digital & physical product design, sound design, fine arts printing and graphic design.
Teaching Experience
Jan has over 10 years of experience teaching classes and workshops.
2006 – 2011, Sint-Lukas Brussels, University College of Arts and Design
Teaching multimedia at the graphic design department. Topics include:
Video editing and motion design
Web design
Interaction design
Generative typography with the Processing programming language
2010 - now: Workshops on different topics at conferences, fablabs, ...
Media Facade Reloaded, iMal, Brussels
Computational design for 3D printing, Processing Bordeaux
Computational design for 3D printing, Journées du code créatif, Nantes
2016 – 2018, KU Leuven (University of Leuven)
Programming for architects with the Processing programming language. Students learn how to build agent-based systems, aimed at creating simulations or form-finding.
Books
Jan wrote a book about creative programming with the Processing programming language, and one about sound design with Axoloti.
Processing 2: Creative Programming Cookbook, Packt Publishing, 2012 packtpub.com/hardware-and-creative/processing-2-creative-programming-cookbook
Getting Started with Axoloti, self-published with Leanpub, 2015 - 2016
leanpub.com/getting-started-with-axoloti
Terms & Conditions
Pricing
Our workshops are priced at €100 + 21% VAT per day / per participant.
If you have a company outside Belgium, with a registered VAT number, you will receive an invoice without VAT.
Travel costs and accommodation are not included. Travel and accommodation can be arranged by you or us.
The full amount should be paid before the workshop date.
Cancellation and refunds
When you cancel the workshop, you are entitled to a refund under the conditions below.
100% refund of the workshop cost if cancelled up to 3 weeks before the workshop date.
50% refund of the workshop cost if cancelled between 3 weeks and 1 week before the workshop date.
No refund if cancelled less than 1 week before the workshop date.
Travel and accommodation costs won't be refunded if we arranged everything.
You are entitled to a 100% refund should the workshop be cancelled by us.
Workshop materials
Participants need to bring their own laptop (Mac OS X, Linux or Windows). Code examples, presentations, and other digital materials used to teach the workshop will be shared with the participants for future reference.